Tag N Rye
Who are we?
Tag N Rye Dog Services
is dedicated to giving you expert tuition on how to train your dogs. You will be provided with an insight into your dog's thinking and behaviour.
Many behavioural problems may be eliminated or modified with the right approach and Tag n Rye aim to help you do just this.
Like most pet owners I struggled to train my first dog because I did not understand how he thought or behaved. Now with over 35 years of working, training and competing with dogs I now enjoy helping others with their dogs.


Where does the name Tag N Rye come from?
Tag N Rye Dog Services
is called after my first two Border Collies. Tag A Long Cd Ex was the first Border Collie to be registered with the Irish Kennel Club and together we competed in Obedience, Working Trials, Agility and Breed.
His son, Obedience Champion Catcher in the Rye (OW) Cd Ex was and still is the only dog from Southern Ireland to win an Obedience Ticket which qualified us to work in Crufts Obedience in 1995. An absolutely breath taking experience. We competed in Obedience, Working Trials and Breed He was also a registered hospital visiting dog (Peata).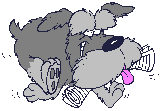 What we can do.
Tag N Rye Dog Services
can help you with training your dog:
All the basic exercises
General Behaviour
Problem Solving
As well as the many other problems faced with dog ownership today, such as: aggression, travelling in the car, chewing, separation anxiety problems and destructive behaviour to name but a few - Any Breed, Any Age, Any Problem.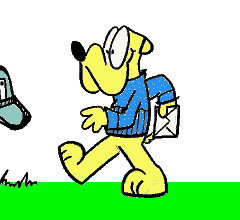 © Tag N Rye Dog Services