Tag N Rye

News 2012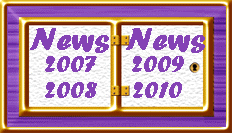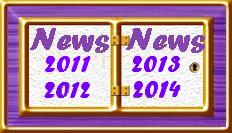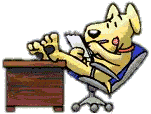 Are proud to present a

Training day with Pat Wilson Sunday 22nd April 2012 at Cloghran

Pat has been involved with dogs for over 45 years and first competed with a labrador, which took her from Pre-Beginners to Ch 'C' (ticket). Her next dog was a GSD who, apart from becoming her 2nd Ticket dog also won in breed shows. Since then she has competed with Border Collies, she currently has 3, one who is retired, one working 'A' and one waiting to start her career. She judged the 2000 Obedience Championships at Crufts has been competing since 1963 and her first judging appointment was at Middlesbrough in 1970. She first awarded Obedience Certificates in Great Britain in 1986 and has judged in Holland, the Isle of Man, Northern and Southern Ireland on a number of occasions as well as South Africa. She has judged a large number of Kennel Club Good Citizen tests, Bronze, Silver and Gold.

| | |
| --- | --- |
| Half day training and half day spectator | €40.00 |
| Full day spectator | €15.00 |
Tea & Coffee included - available all day
Discount

for

Dtail

Members
All exercises coverered from Pre-Beginners to 'C'
Handler spaces are limited to 6 in the morning and 6 in the afternoon
If you wish to book either a Handler/Spectator or Spectator only place

Pl
ease
C
ontact:
Siobhan Owens at 086
321
8132 or siobhan@dtail.ie

For those of you who often wonder what your dogs get
up to when they are home alone - the truth is out.
The cast in alphabetic order:
Alfred The Butler
Gordon the Chef
Lily
Prince
Rusty
Sheila

-
-
-
-
-
-
Reg Davis
Jaro Holmes
Prudence Holmes
Faye Engstrom
Kobe Reynolds
Portia Power
Many thanks to Connollys Red Mills for letting us play all day :-)

Pru works at Crufts



Sunday 5th February 2012
At the WTCI Open Obedience Show
Ryac (Dramboro Ryot Act at Tagnrye 'A' Ex) wins his last 'A' Obedience Class under IKC Rules.
He also won 'B' on the same day. He now works 'B' and 'C' under both

Irish Kennel Club Rules and English Kennel Club Rules.
His mother Ob Ch Highyews Thisbe at Dramboro (Owner Mary Power) won the 'C' Obedience class

FUNDRAISER FOR TANTE:
How would you like to win a 15" x 12" block canvas painting of your pet for only 10 euro!
Painter and dog lover Arlene Phillips has donated her services by offering to paint a portrait of your dog onto a stunning canvas.
All proceeds will go towards Tante's surgery and her following medical needs. Clink the link below to see some samples of Arlene's work
Tickets are available from Siobhan Owens on 086 321 8132 or by clicking the paypal button below. Tatne's owners Jenny Hale and John Higgins are taking the very brave steps in going to the UK for surgery with Tante and need our support, for details to tante's story click below.
Tante's Story:
Arlene is a friend of mine in the UK and a wonderful artist - she has done portraits of Logan, Jaro and Prudence for me, Candy and Thisbe for Mary Power, George for Valerie McPhillips and Quincy for Cathy McGuinness. I can honestly say that she captured the dog and the expression so well. This is a great opportunity to both help Tante and to get a portrait of your own dog for a very small amount.




New group training classes starting in

Bray

on

Sunday 12th February 2012

In the grounds of

Bray

Vet, Old Conna Avenue, Bray.




For further information and a booking form

New Group dog training classes starting in Blessington soon


Tag N Rye Dog Services

can help you with training your dog:
All the basic exercises: Sit, Down, Stay, Walking Nicely on Lead, Leave etc.
General Behaviour
Problem Solving
Any Breed, Any Age, Any Problem.
Tag N Rye Dog Services can offer over 35 years experience in training all breeds.
For further details please contact Julie on 087 242 6738

tagnrye@eircom.net




January 2012
New group classes are currently being organised for 2012 in various locations.
Please contact me at
tagnrye@eircom.n
e
t
or 087 242 6738 if you wish to add your name to the list.
Tag N Rye Dog Services now have a facebook page so why not become a friend by joining us there?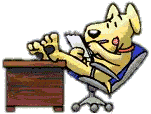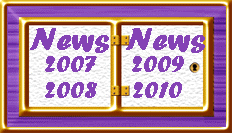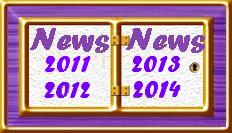 © Tag N Rye Dog Services